SKUs vs UPCs: Differences, Roles in Inventory Management and Which one to Use
When your business begins to grow and expand, you'll eventually come across several barcodes with various meanings and purposes. Stock-keeping Units (SKUs) and Universal Product Codes (UPCs) are examples of these barcodes. 
These acronyms are sometimes used interchangeably by consumers and business owners and this is understandable given that they are both barcodes used in business. However, knowing the distinction is critical for small business owners and staff who handle inventory.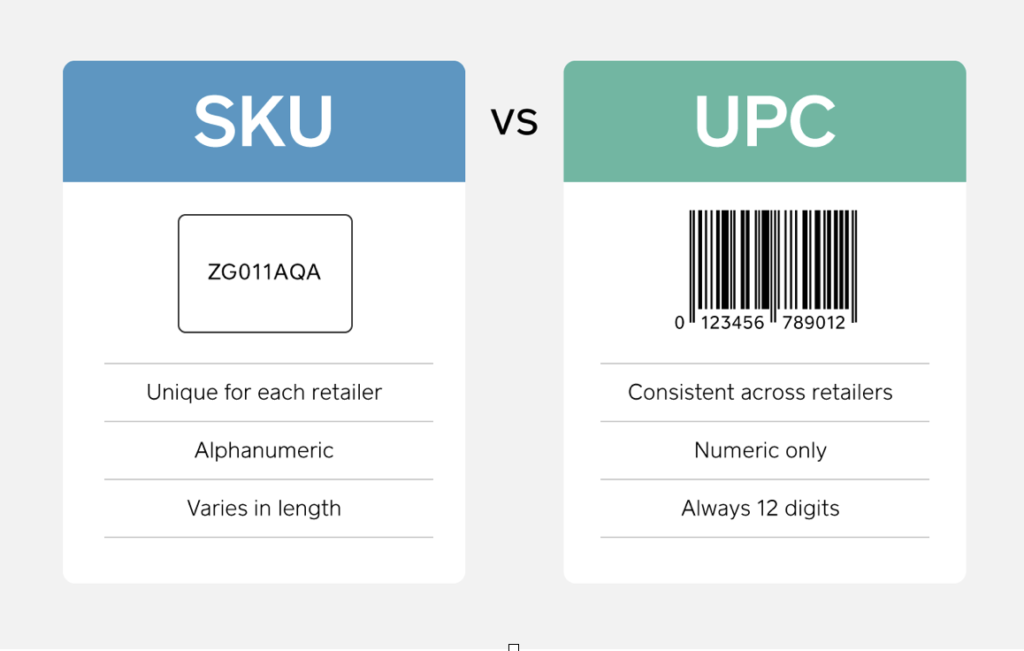 What is an SKU?
A stock-keeping unit (SKU) is a unique identification for a retail item. It's a scannable barcode that's most commonly found on product labels at a store. The SKU is an alphanumeric code that allows businesses to maintain inventory, measure sales by product and category, create store layouts and flow, and improve customer experience. 
Retailers create these codes depending on characteristics that are significant to them. In other words, retailers establish their codes based on various aspects of their products. SKUs are usually divided into classifications and categories. For example, a clothing store might have several sections, such as adult wear or children's wear, and their SKUs might be organized by number or letter to designate products as categories within the adult and children area. The label allows vendors to track inventory movement in real-time.
What is a UPC?
A UPC is a product identifier that is used in retail businesses to uniquely identify products. It's a simple and effective way to keep track of product information and distribution.
The UPC barcode is composed of two parts: the machine-readable barcode, which is a series of unique black bars, and the special 12-digit number beneath it.
Difference Between SKUs and UPCs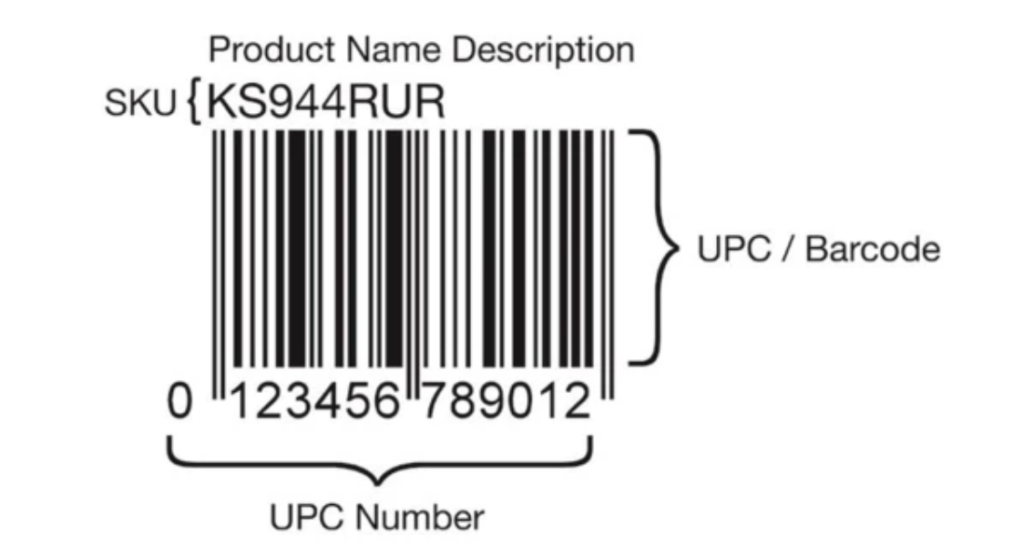 | | |
| --- | --- |
| SKU  | UPC  |
| Companies can establish their own SKU numbers at their leisure. | GS1 is in charge of administering UPCs. |
| The length of SKU numbers is determined by the company that assigns them | It's a set of numbers |
| They're made by the businesses that use them internally | UPC barcodes are widely used and stay consistent worldwide  |
| SKUs are alphanumeric codes | UPC barcodes must have a total of 12 digits |
| Individual retailers have their own SKU numbers | UPC barcodes are printed on product packaging |
| Physical objects and intangible services both have SKUs | They are exclusively used for physical goods |
| They can be printed on retailer tags and store shelves | It is mandatory to obtain and license UPC barcode numbers |
Role of SKUs and UPCs in Inventory Management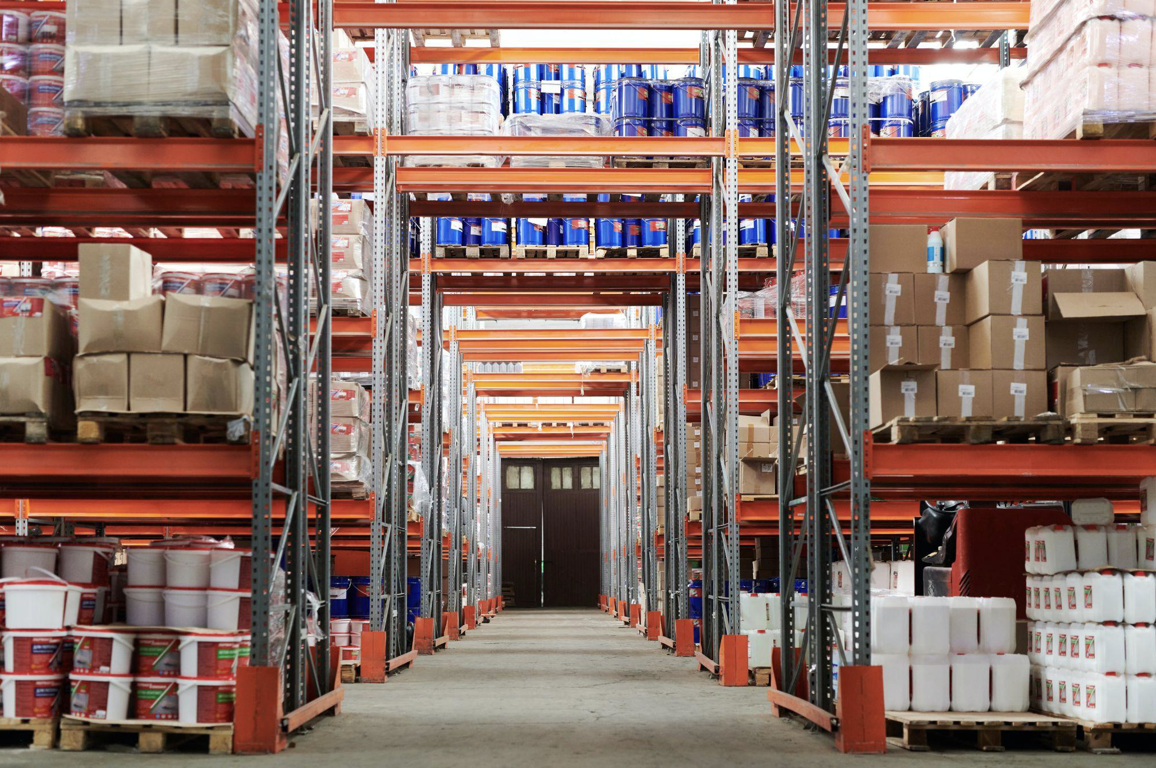 Generally, large and small scales companies face tracking challenges. Thousands of square feet of space can be filled with shelved objects in inventory warehouses and distribution hubs but there are different barriers to consider while dealing with any size inventory – such as keeping track of what comes in and what goes out, being able to tell which of your items are selling well and which aren't, keeping track of which things need to be taken from inventory first and checking if any of your items are perishable. 
The location of goods becomes constantly available using a barcode system. UPCs and SKUs codes can be used to monitor a product from receipt to shipping, shelving, and sale. This helps verify that the number of products ordered or transported matches the number of products received, especially in large shipments with hundreds or even thousands of units. If shrinkage is a problem, this data can be used to figure out where in the process products are going missing and why.
The importance of SKUs
Stock-Keeping Units (SKUs) are important because they allow merchants to collect data that can be used to analyze product popularity or monitor seasonal and cyclic sales trends in their various client categories.
Retailers can also manage inventory levels, turnover, and flow using one SKU. They can use the information acquired from sales to define inventory levels and periods, which can act as triggers for launching or terminating inventory orders.
Furthermore, a store assistant can scan an SKU to rapidly determine what is in stock for a customer who may be looking for a different version of a product, resulting in increased sales efficiency and customer satisfaction.
With everyone comparing pricing in the competitive online retail scene, an SKU helps your inventory to appear unique and allows you to identify marketing strategies that are driving sales based on the product identifiers.
SKU vs UPC: Which Should You Use?
Where you sell your items and services and the function you wish to perform determine whether you require UPCs or SKUs or both.  Most of the time, sellers/vendors/distributors use both in tandem – a UPC and an SKU for each item.  Amazon, for example, has a UPC along with an SKU for each listing on Amazon.
Generally, SKUs are used internally – within a store or a stop.
Use SKU when you wish to accomplish the following:
to reflect the most significant qualities of your products by offering information on colour, style, brand, type, size, pricing, and other attributes.
to find out how many units of a given product or SKU you have on hand.
use SKU search to check prices when you can't scan or utilize the barcode
to keep track of how much each item shrinks.
to determine whether an item is out of stock or whether you have additional stock at the store, warehouse, or elsewhere.
to make your stockroom or warehouse more organized.
to check receipts to make sure you've received the exact quantity of things.
to obtain sales reports based on the SKU number.
to keep track of reordering points and refilling requirements.
to determine the store or location the item came from or is currently at.
UPCs, on the other hand, which stand for Universal Product Code, are like the acronym universally used.
Use UPCs when you wish to achieve the following: 
accurate product monitoring and selling as they move through supply chains, use UPC.
make your items compatible with the retail supply chain
to expand your business by selling on Amazon or collaborating with larger retailers like Walmart while producing products
The most significant distinction between SKUs and UPCs is that SKUs are internal whereas UPCs are external. Each has its own set of applications, and in some cases, you may be required to use a UPC, but they both operate together to make inventory tracking, finding, and identification easier.
Best Platforms to Automate SKU and UPC
A full-featured POS system will allow you to manage and track all of your SKUs and UPCs in one place, synchronized across all of your shop locations and sales channels. SKU and UPC tracking can be automated, and the information can be used to send notifications and analytics reports about your firm.
You'll need to create useful SKU numbers after you've entered your SKUs into your POS or inventory systems. In other words, you must print them on labels so that customers and employees can refer to the SKUs and use them for the aforementioned purposes.
Lightspeed POS: it is a feature-rich solution for managing all of your inventory. It can manage up to 10,000 SKUs, as well as product variants, bundles, and kits. SKUs and UPCs can be manually entered or imported from an existing database.
Square for Retail: When logging new goods in the Square Dashboard, you can enter and even auto-generate product SKUs. You may print barcode labels directly from your Dashboard when you're ready to label your physical products. You can also enter UPC data directly into your item library or import it via CSV.
Clover: This platform has SKU and UPC fields, as well as integration with Easy Labels, an external program for creating SKU and UPC barcode labels.
Shopify: This platform comes with an app called SKUGen that allows you to create SKUs, manage them, and print barcodes. You can add UPC information to your products using a CSV file or separately for each item. There's also third-party software that lets you buy and link UPC numbers to products.
While UPCs are more clear and provide less flexibility, you'll want to establish a naming strategy for your SKUs that works today and in the future. Consider your business plans, as well as your product expansion plans. 
UPCs.com is the leading seller of UPCs online, you can order upc codes from us in seconds.  Whether you're selling at a local retailer, on Amazon, or yet to decide, we can help you with all your UPC needs.  SKUs can be set at a later time and can be modified anytime, while the UPC remains the same for each product as long as the product exists.
Have any questions? Let us know, glad to help.