Barcodes for Books: What is an ISBN for Books?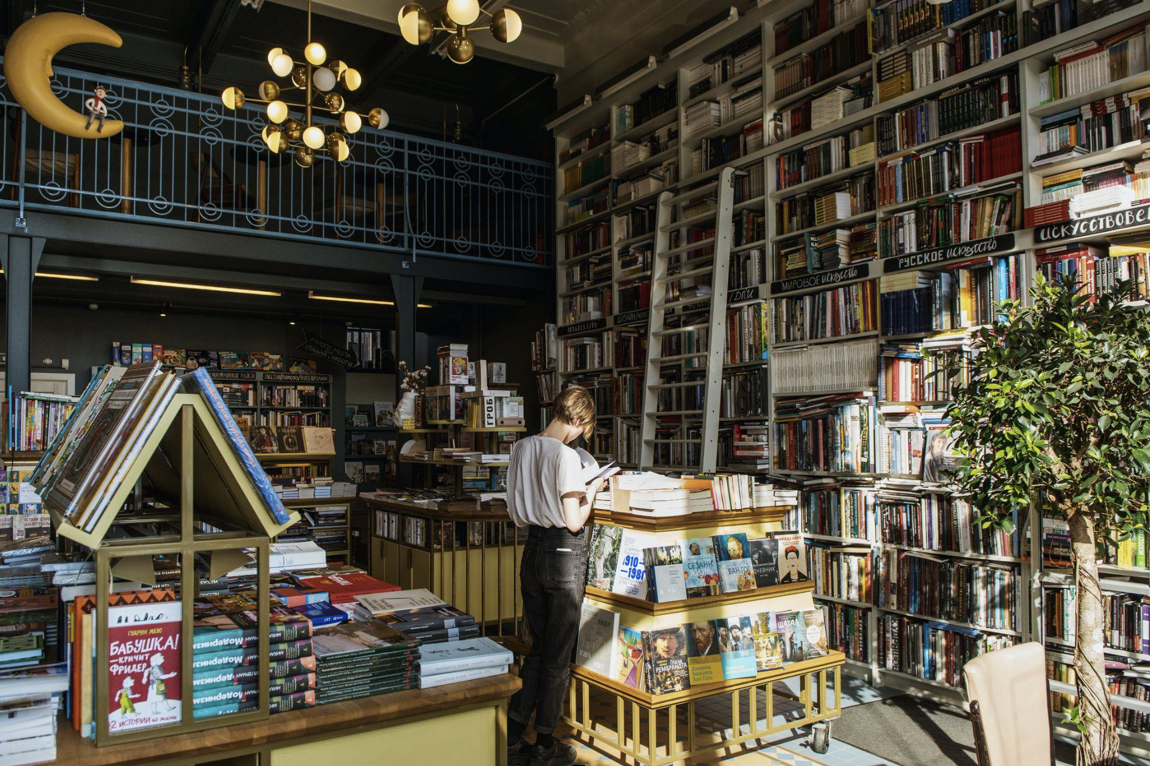 The concept of barcodes for books can be complex and difficult to understand. Does your book require a barcode? How do you get one? Why are they important? These are some crucial questions to ask and understand as a retailer and publisher. Understanding how barcodes for books work is of even more importance to self-publishers who wish to sell their book through retail outlets such as bookstores.
A book barcode is a graphical representation of the International Standard Book Number (ISBN) and the price of a book. Usually, these barcodes can be found on the back of the book and are called Bookland EAN or EAN-13 barcode symbols. The ISBN for the book is used to generate the EAN barcode and although the EAN barcode is similar to those used for retail items, the numbering scheme used to generate barcodes for books is different.  
What is an ISBN?
ISBN stands for International Standard Book Number. It is a unique identifier assigned to books and other monographic publications, such as academic dissertations, technical reports, and conference proceedings. The ISBN system was developed in 1967 by the International Organization for Standardization (ISO) and is now managed by the International ISBN Agency.
The ISBN is a 13-digit code that identifies the title, author, edition, and publisher of a book. It is used by publishers, booksellers, libraries, and others in the book industry to identify and order books. The ISBN is usually printed on the back cover of a book, near the bar code, and can also be found on the copyright page, along with other publication information.
Having an ISBN is not mandatory, but it is highly recommended for authors and publishers who want to sell their books in bookstores or online retailers.  And example ISBN barcode is shown below: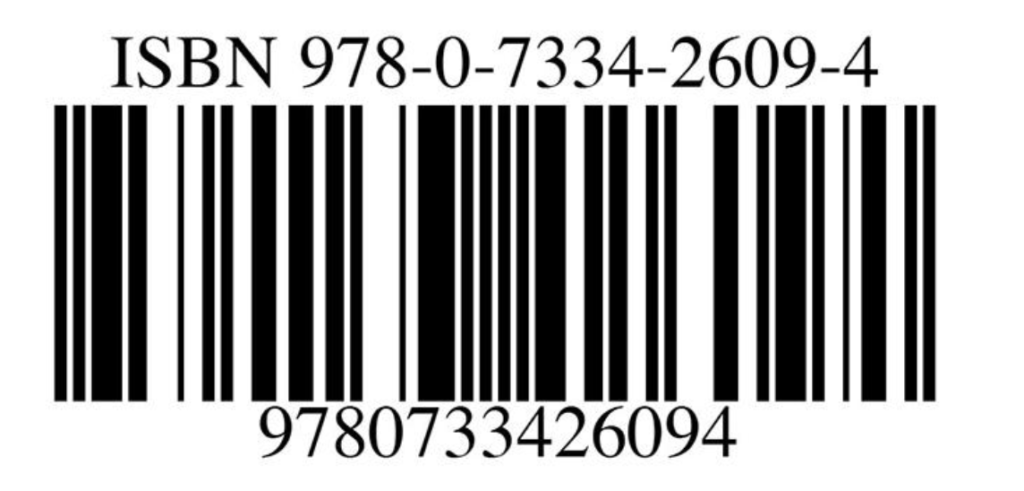 The ISBN changed from a ten-digit to a thirteen-digit code format in January 2007. Each of the five sections of the EAN-13 barcode is separated by a hyphen. It begins with a "978" prefix, and then includes a country identifier, a publisher identifier, a title identifier, and a check digit to ensure the number is legitimate.
The ISBN is used by booksellers, universities, wholesalers, and distributors for successful traceability. While the ISBN is a unique book identifier, physical book merchants employ barcodes to manage their inventory by scanning them at the moment of purchase and sale.
Should You Barcode Your book?
You should note that barcodes are not required for all books. For example, ISBNs are not required to sell ebooks. In fact, 43% of ebooks purchased on Amazon.com do not have ISBNs, and US consumers spend $550 million each year on ebooks that do not have ISBNs.
Printed books, on the other hand, cannot be sold without an ISBN. Barcodes are mostly utilized on physical books since they can be read by machines and enable automated sales and inventory tracking. Most large retailers need this since it makes things easier. Remember that each edition of your book will require its own ISBN, so buying a block often is more cost-effective than buying one.
However, you don't need an ISBN if you're printing copies of your book for a small group of family and friends and selling them directly, or if you're simply selling the electronic edition through sellers who are flexible with ISBNs. 
Why You Need a Barcode For Your Book
Barcodes are generally required for selling print books through large retailers since they make it easier to sell print books.
Customers can use the ISBN to find and get the exact book they want. This unique identity is used by libraries, booksellers, online retailers, distributors, and wholesalers to track purchases and sales, so you'll need to apply for one if you want to sell to them.
The ISBN system is used by book publishers, distributors, and retailers to automate their ordering and inventory systems. It's also used in the publishing sector to keep track of sales data. It not only identifies the publisher, the language group of the country in which the book is published, and the specific title; it also identifies the publisher, the language group of the country in which the book is published, and the specific title.
Difference between UPC and ISBN
For authors who intend to self-publish, understanding the similarities and distinctions in the ISBN vs UPC controversy is critical. It assists each writer in making an informed decision regarding their final product based on the objectives and results they have defined.
When you're self-publishing a book, an ISBN and a UPC is usually required. These two features are built into the design of your back cover and are required if you want to sell your books in a bookshop or have them distributed.
The primary distinction between these two scannable identifiers is that the contemporary ISBN is two individual barcodes in barcode format. The first code is a replica of the ISBN. The second code is a representation of the current price. The nation of origin is reflected in the first digit of the second barcode, which is followed by a four-digit price number. If the secondary code is "50766," you know the publisher is from the United States, and the book's price is $7.66.
This does not imply that the book must be sold at this price by a retailer or bookstore. They can also print alternative scannable codes that represent local prices, or they can choose to sell a book if they want to.  If you're ready to purchase an ISBN, you can do so here in just 1 minute or less.
Frequently Asked Questions (FAQs)
Are barcodes for books different from UPC barcodes?
Yes. Book barcodes are different because they are distinct from other things sold in stores. Each book has an ISBN and a barcode for the sale price. This two-part barcode encodes the ISBN (International Standard Book Number) of your book and allows you to enter a suggested retail price. Traditional book dealers frequently require this two-part barcode. 
Why is there a standard 12-digit UPC in addition to the book barcode on many books?
Because books are available through a variety of sale locations other than traditional book shops like warehouse clubs, grocery stores, drug stores, and a variety of other establishments. We recommend adding a UPC to your book to ensure that it may be sold in all potential retail circumstances.
Is a Barcode on my book necessary?
This is debatable but it is generally safe to have one. For example, most big bookshops use electronic point of sale (ePOS) systems to keep track of sales and inventory, as well as replenish books by scanning barcodes and most bookstores won't take books that aren't barcoded. Furthermore, several distributors employ barcodes in their warehouse management systems.
What format are my book barcodes created in?
If you're ordering both an ISBN and a UPC, you'll need to select one of four barcode graphic formats (EPS, PNG, JPEG, or AI) so that your graphic artist, printing firm, or manufacturing facility can use it with their preferred software.
 You can choose from four different formats for your ISBN barcode image if you're only ordering the ISBN barcode (EPS, PNG, JPEG, or AI) and if you only want the UPC, you can get it in three distinct formats instantly (EPS, TIFF, and JPEG)
When I order my Barcode for Books, what do I get?
You will receive an email confirmation of your ISBN and the corresponding barcode once your order has been completed.  It will be available immediately after checkout to download and will also be emailed to you.  If you have any further questions, we're glad to assist you.
---
Ready to buy an ISBN? Click on the Buy Now button to purchase your ISBN in seconds!